Abbott
Regular price
$0.00
Sale price
$102.57
Unit price
per
Sale
Sold out
Order 2 cases or more! Use code "2TIMES" to get $5 off each case.
Not valid for subscription orders.
Thanks for signing up for restock notifications!
There was an error signing up for restock notifications. Please try again.
Sign up for restock notifications
Therapeutic Nutrition for People on Dialysis
NEPRO WITH CARBSTEADY® is therapeutic nutrition specifically designed to help meet the nutritional needs of patients on dialysis (Stage 5 chronic kidney disease). For tube or oral feeding. For supplemental or sole-source nutrition. Use under medical supervision.
FEATURES
In a study of NEPRO as supplemental nutrition1, patients on dialysis had increased serum albumin, increased serum prealbumin and improved nutritional status (as signified by subjective global assessment).
Has CARBSTEADY carbohydrate blend designed to help manage blood glucose response.
Excellent source of high-quality protein (19.1 g /8 fl oz) to help meet nutritional needs and replace protein lost during dialysis.
Vitamin and mineral profile designed for people on dialysis.
High in calories—1.8 Cal/mL, 420 calories per carton.
Low in phosphorus, potassium, and sodium.
A good source of fiber, including prebiotics.
Halal (certain flavors).
Kosher.
Gluten-free.
Suitable for lactose intolerance.
Contains milk and soy ingredients.
Recipe:
Berry Tarts
Ingredients
1 cup (8 fl oz) Mixed Berry Nepro chilled
2 Tbsp sugar-free strawberry syrup
One 1-oz package instant vanilla sugar-free pudding mix
½ cup sugar-free nondairy whipped topping
1 ½ cups favorite mixed berries, rinsed
Two 2.1-oz packages mini phyllo shells (15 per box)
Fresh mint, garnish
Confectioners' sugar, optional garnish
Directions
1. Combine the Nepro with Carb Steady and sugar-free strawberry syrup in a mixing bowl and whisk in the pudding mix.
2. Mix vigorously for 2 minutes until thick.
3. Fold in the whipped topping.
4. Pour into an air-tight container and chill for 30 minutes or up to 24 hours or until ready to assemble the tarts.
5. To assemble the tarts, preheat the oven to 350 degrees. Place the shells on a baking sheet and bake for 4 to 5 minutes.
6. Transfer the shells to a wire rack and cool.
7. Fill each tart shell with the berry filling; place the fresh berries on top of each tart. Garnish with fresh mint and a light dusting of confectioners' sugar.
Share
View full details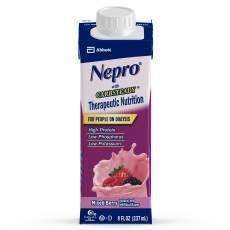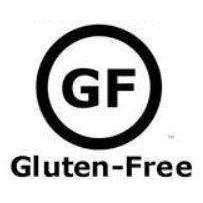 Nepro
Love it helps my protein due to me being on dialysis a little pricey but I have to have it any discounts
Great taste
It is my grandfather's favorite drink! I'm glad I chose him this flavor and he gets to enjoy it
I get them for my uncle she loves them drinks and they are helping him family can tell a difference in him Thank you all
The Best Shop For Diabetics
Excellent Service !!!!! You Will Not Be Disappointed!!!! Highly Recommend It.
Great Company, Great Product
First & foremost, this company offers courteous, knowledgeable
customer service very quickly. Your order is received by the next day! I found out my husband had restrictions to his diet as he is a new dialysis patient. Nepro Shakes offer all the necessary nutrients. He tells me they taste great as well. I ordered online & chose Advanced Healthmart after reading the reviews. The price was good & they ship free.
My order arrived the next morning. Upon opening one of the cases, I found that 2 of them had leaked out. I notified Advanced Healthmart immediately & received 2 replacements the following day.
I couldn't be happier with my choice!