Drive Medical
Regular price
Sale price
$0.01
Unit price
per
Sale
Sold out
SEE PURCHASING RESTRICTION BELOW
Here is a full list of available replacement parts available for the Drive 10266 standard Nitro series rollator with a labelled diagram for easy identification. Color specific parts are labelled by the model number Nitro that they are used on. Model number RTL10266(red), RTL10266WT(white), RTL10266BK(black). Please message or call us if there is any confusion or if you are looking for 10266HD rollator parts. These parts will not work on the carbon fiber model. The Nitro Duet has MANY different parts.

 All parts ship directly from Drive Medical and subject to their stock availability
Please make sure that you have selected the correct number for the part that you need from the itemized list above.
Number 29 is the accessory cane holder 892
Product number modifications:
#25 is now the end cap set. This includes the end caps that hold the tote bag in place.
#13 longer includes the rubber grip in any color.
Design Changes: All numbers affected will be labeled "OLD" or "NEW"
Please double check your serial number before ordering the following items:
Serial # below 2A1301: The top mount handbrake and the handlebar is no longer available.

Serial # below 2A1406: Old step tube is no longer available. There was a design change for the tote bag:
The old style starts with "1026610" and uses part #7 to mount the bag.

The new style bag starts with "1026633" and is secured with part #25B in the front of the rollator.
Serial # 2A1606301542 & newer: 9. Front Wheel and assembly, 19. Front Axle Bearings(pair), 22. Fork Assembly, 32. Front Axle New style wheels are now gray and not silver.

Serial # 2A1510302380 & higher: 10. Wheel Lock Assembly
Serial # 2A1606301542 & lower: order #14a is the old locking latch. Newer rollators have them built into the frame. It is the "click" that you hear when you fold up your rollator. This is item 14B

14B is this style locking latch
There are two current types of clips that hold the tote bag on the frame. The one that mounts on the side frame is part #7 in our list, 1026611. The one that connects to the crossbrace is part#25B in our list, 1026634, sold by the each.

Old Design parts image
New Design Parts Image
Drive parts are series specific and not interchangeable, unless labelled, with other drive series or other brands. Returns will not be accepted for intended use under these circumstances. If design changes are noted on any parts, please contact us to make sure you have the correct part for your serial number.
Share
View full details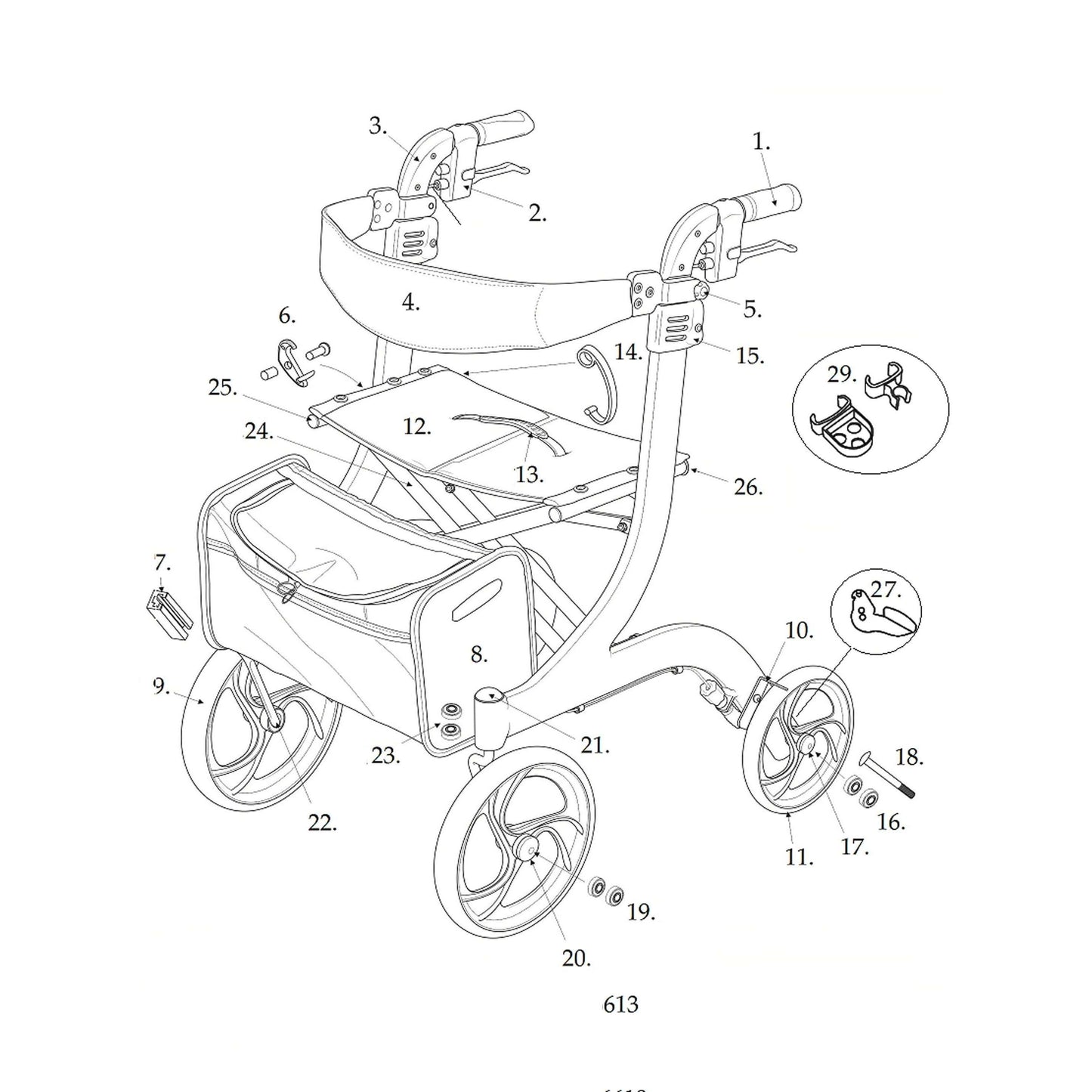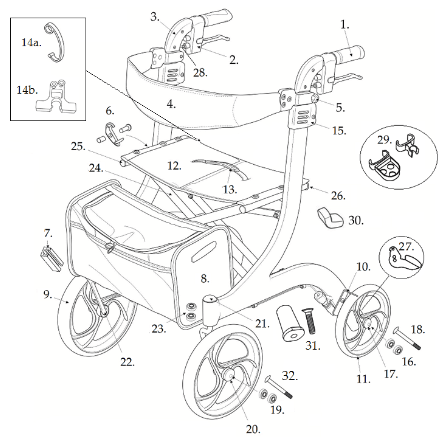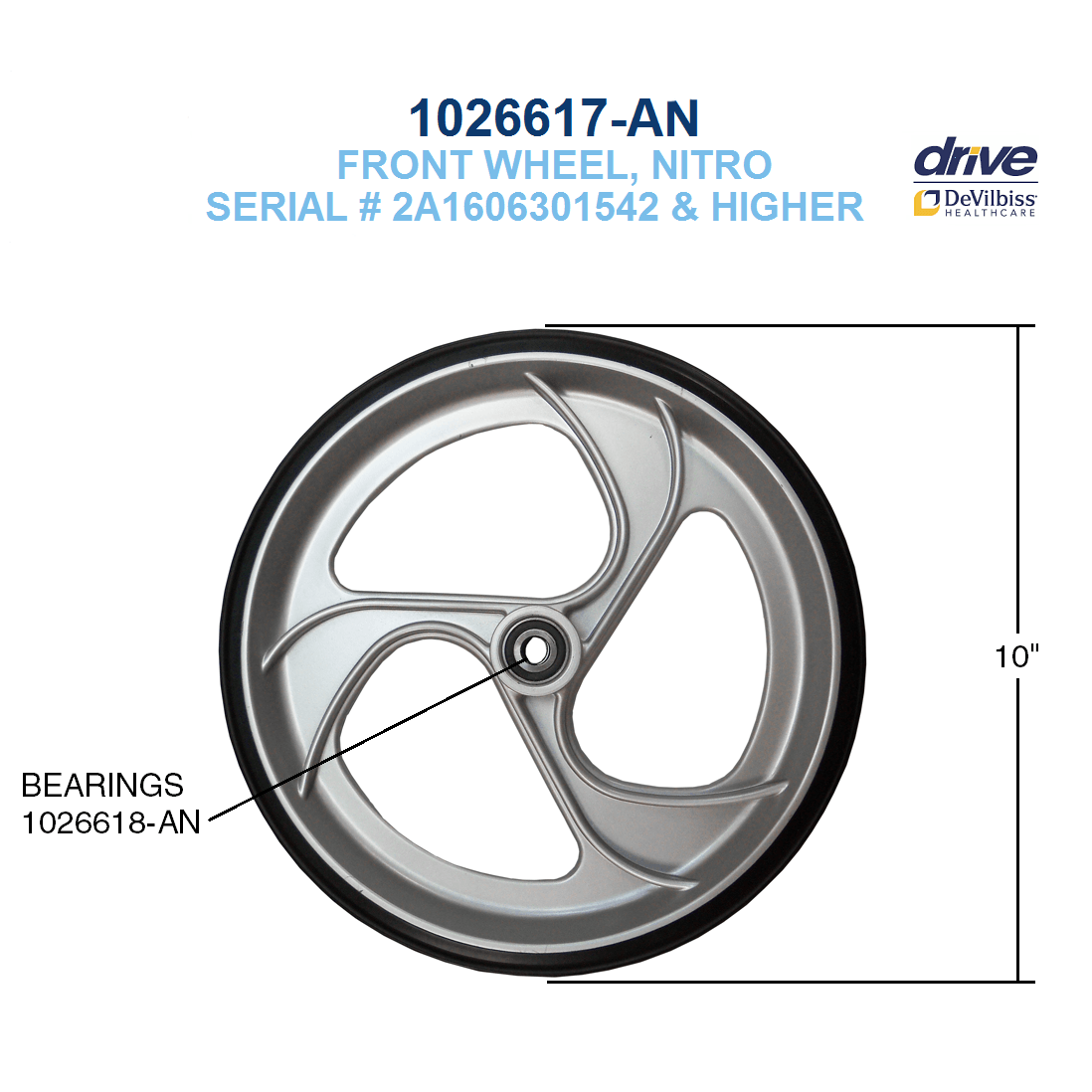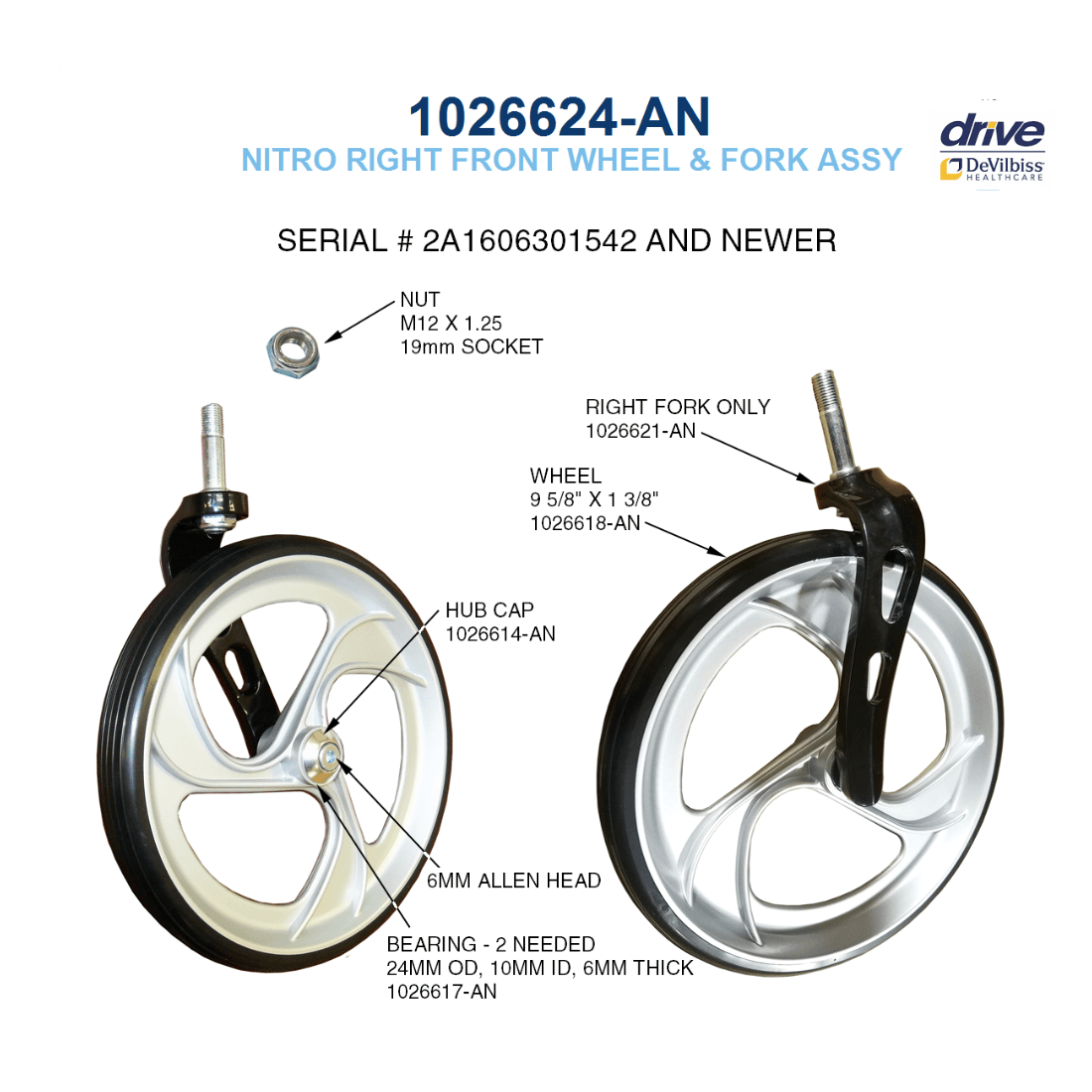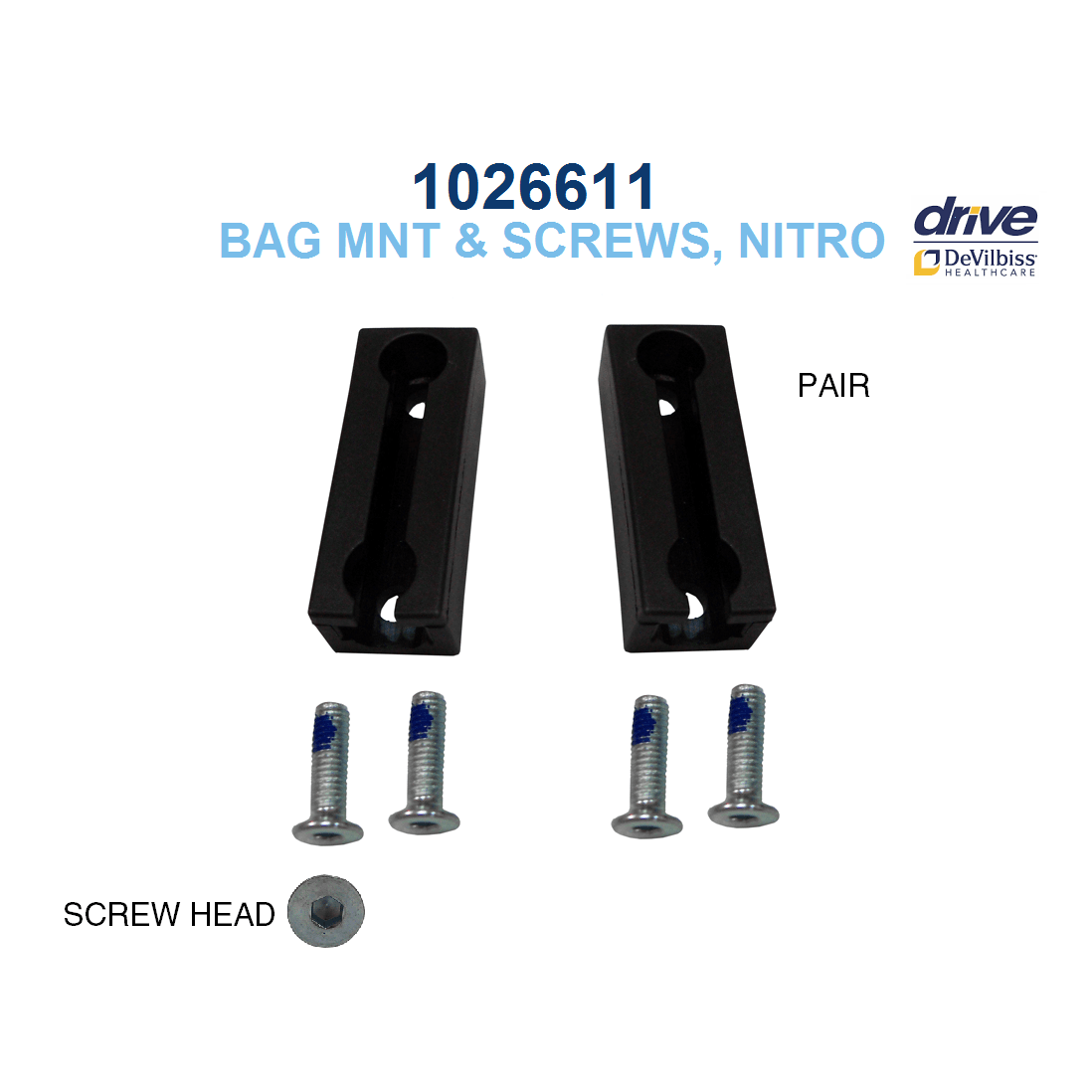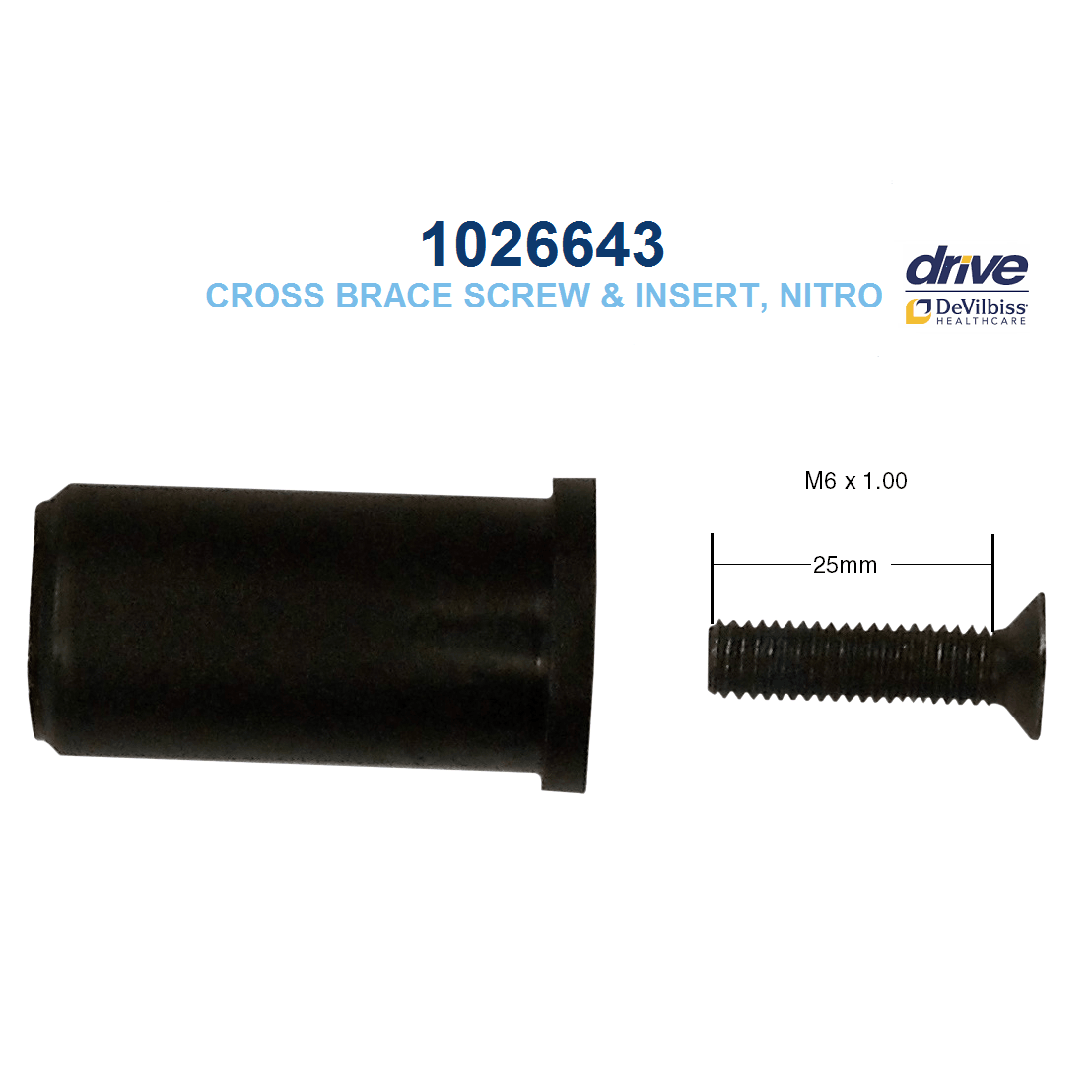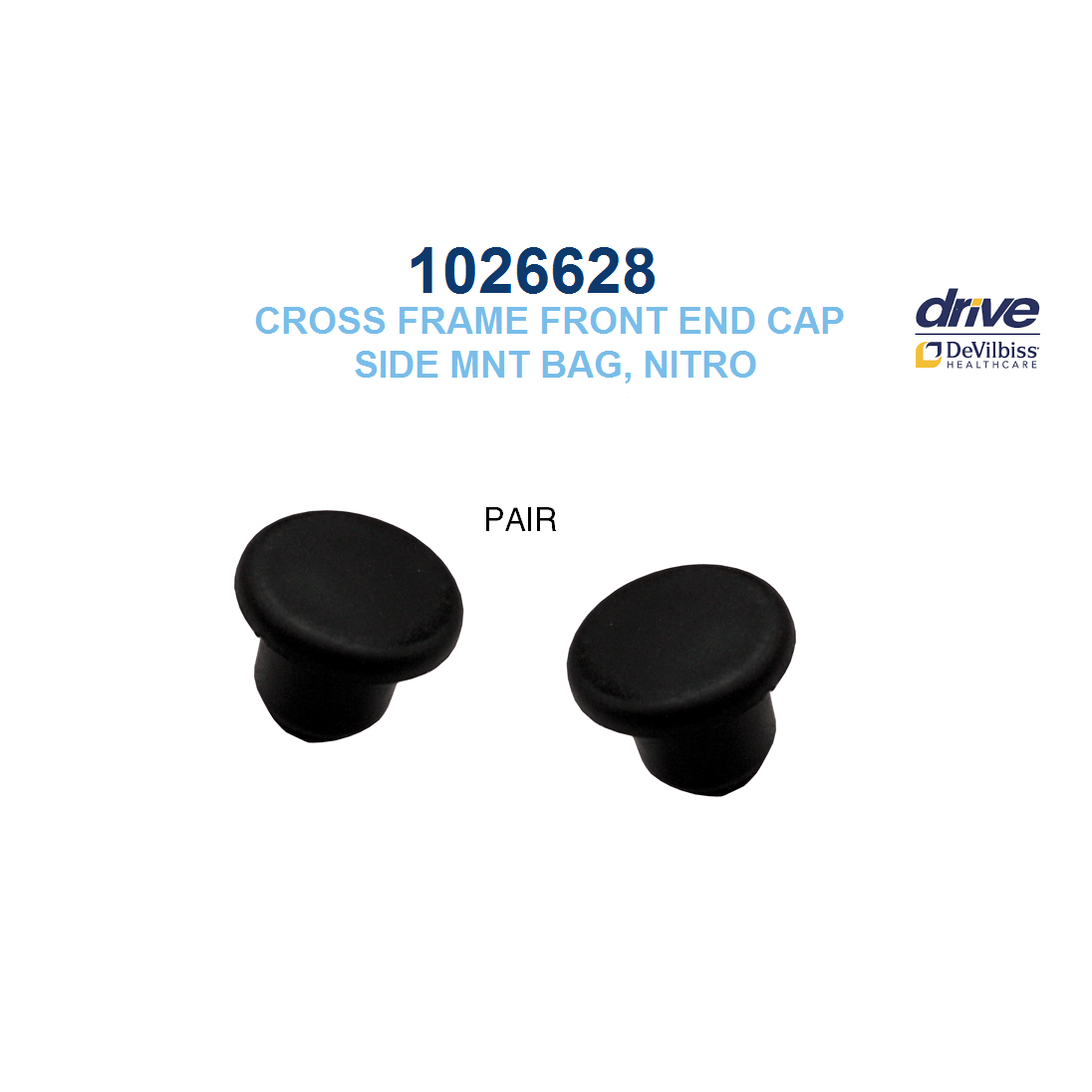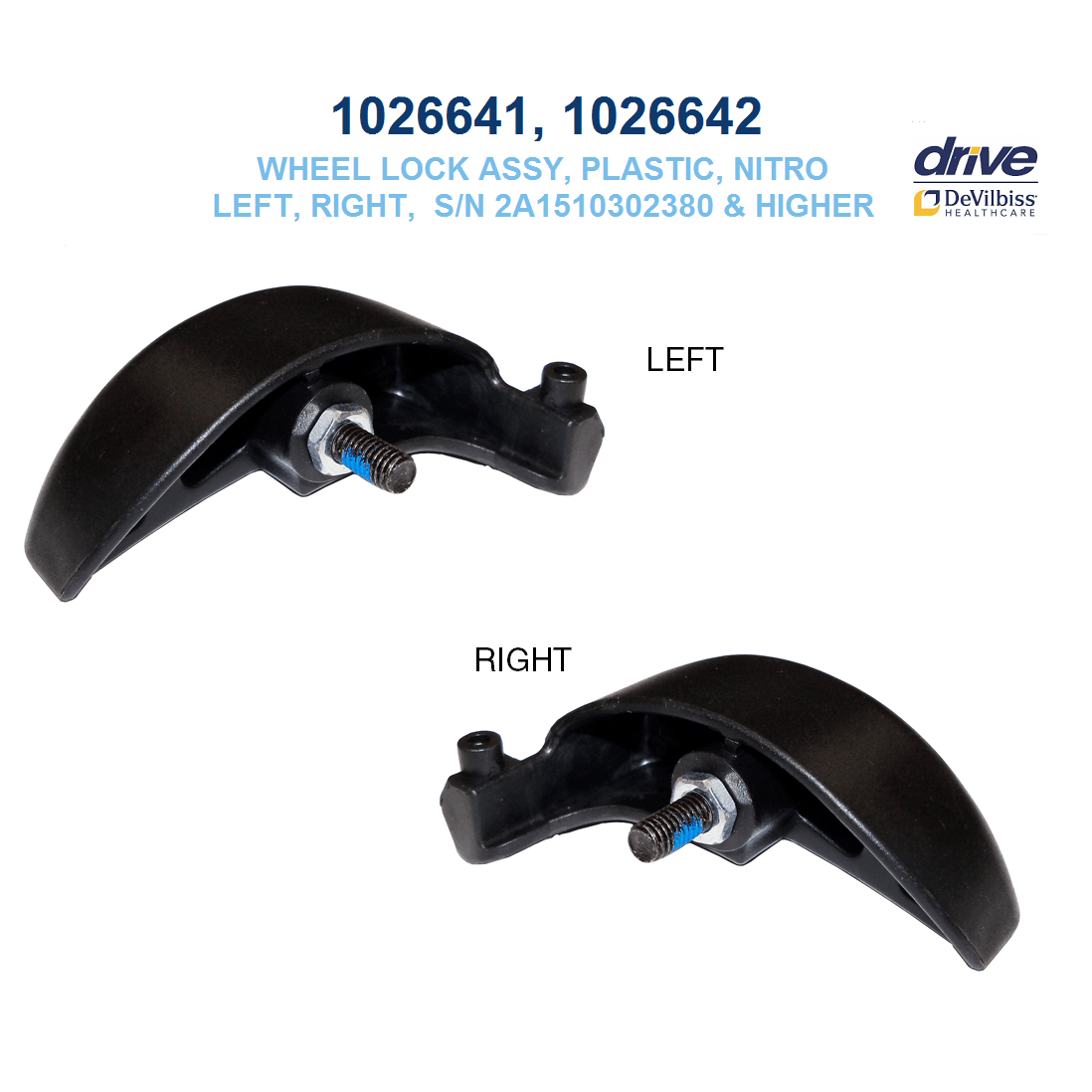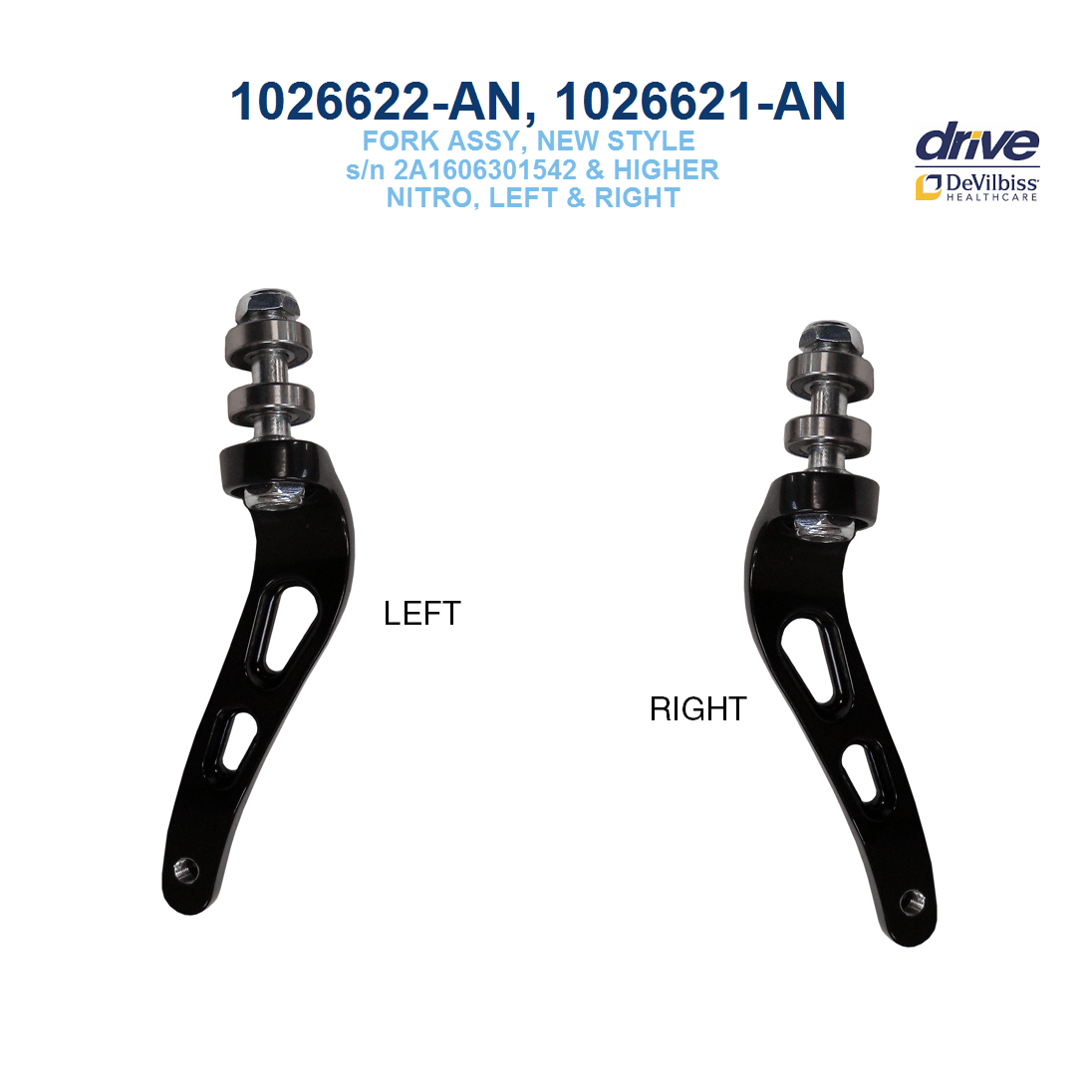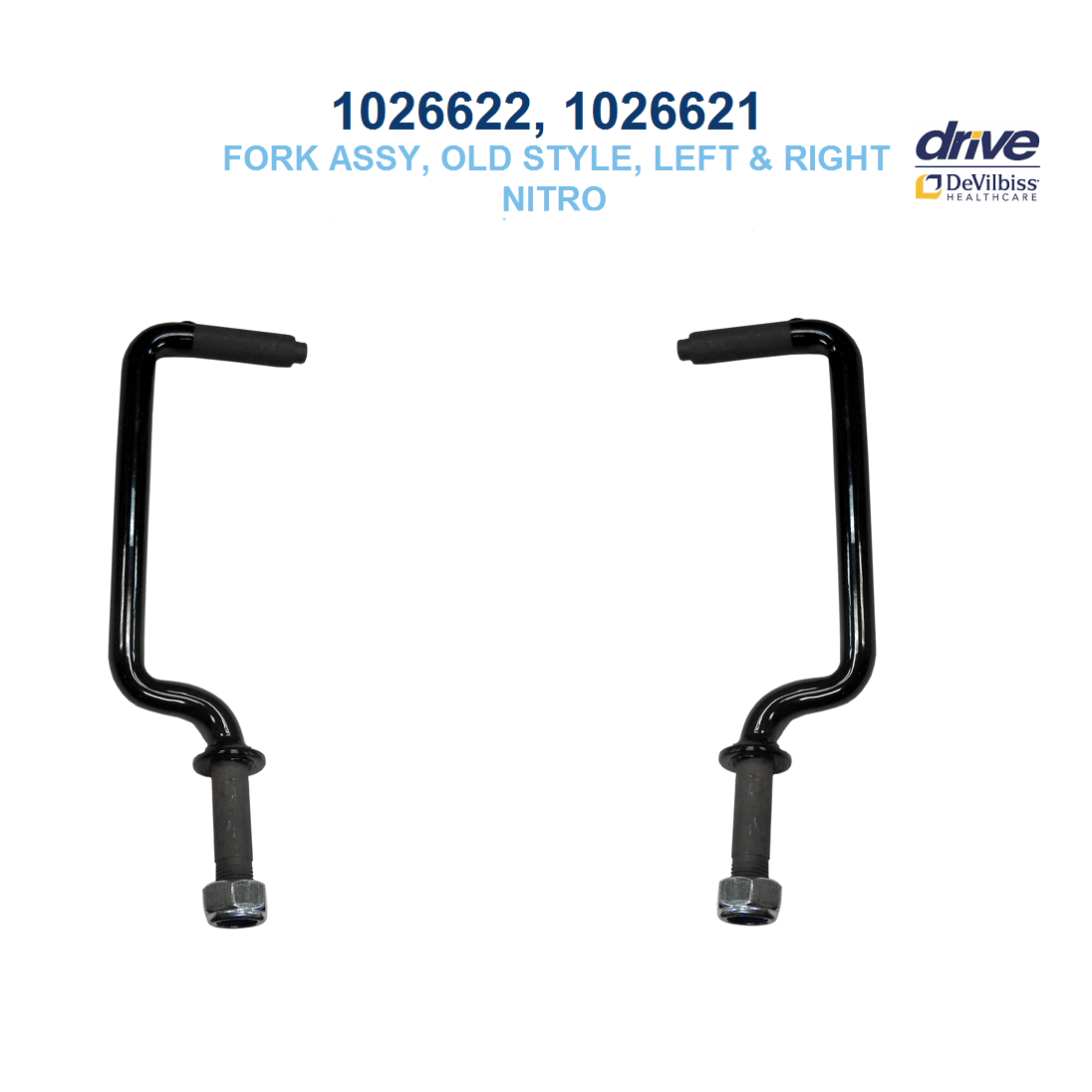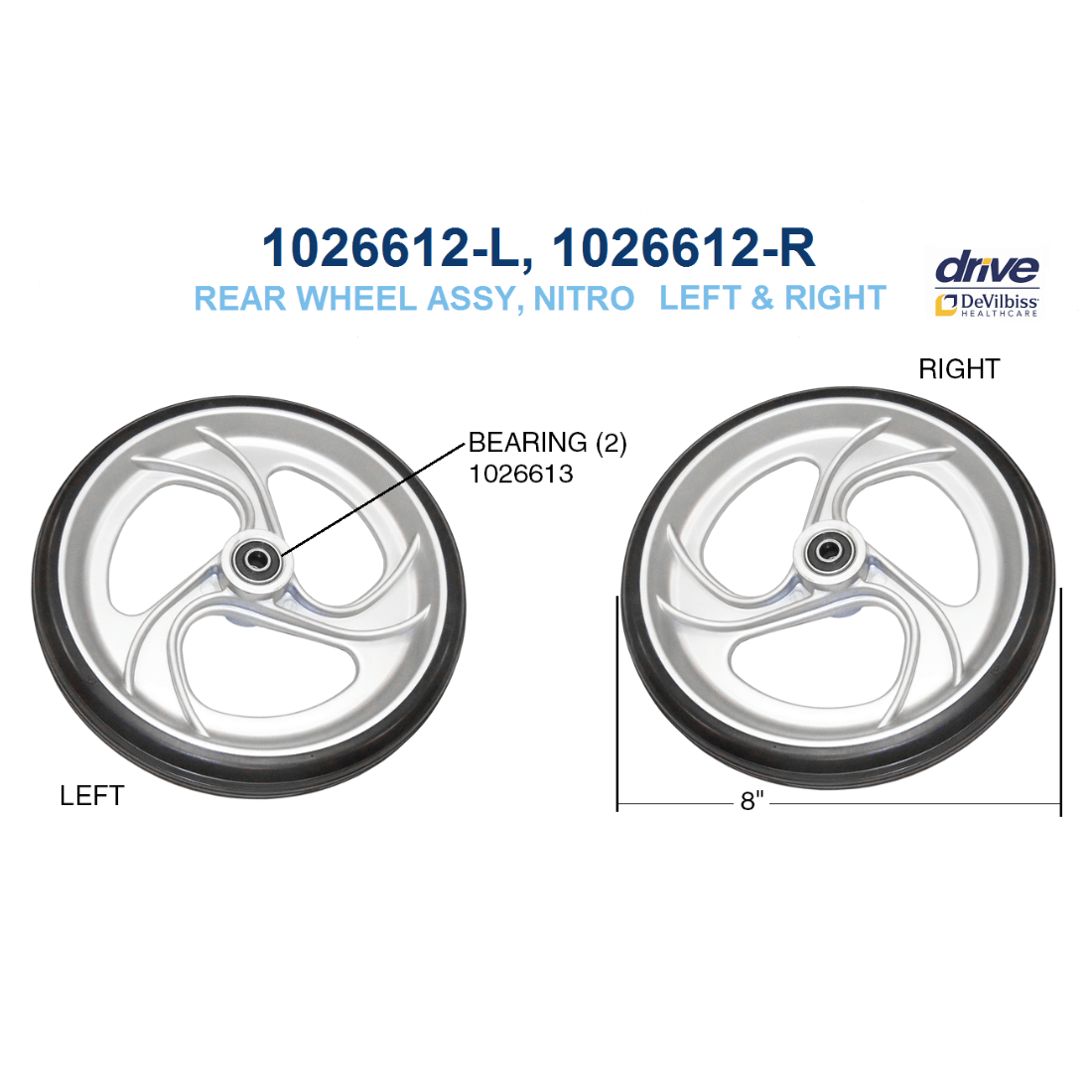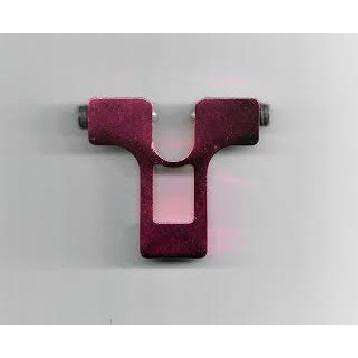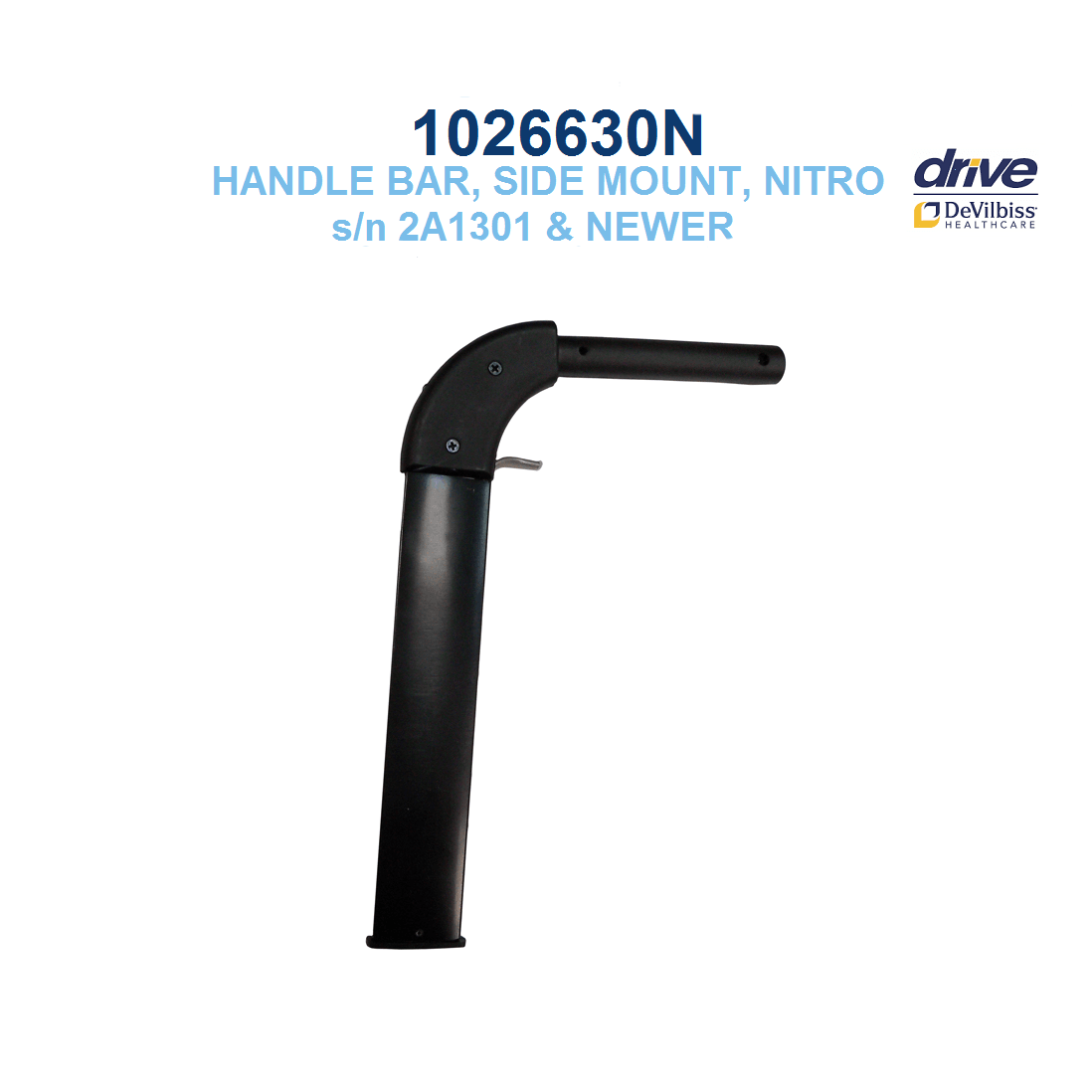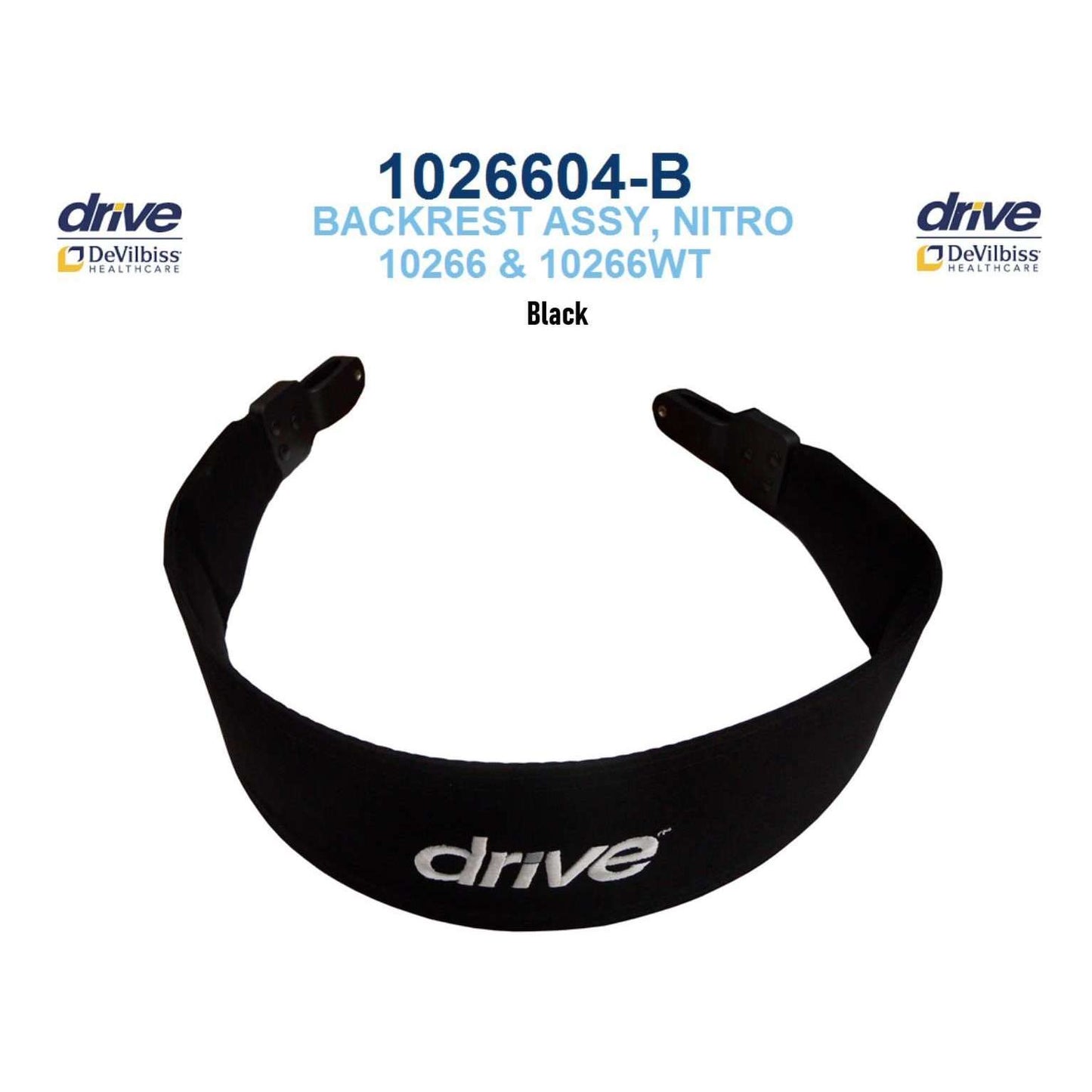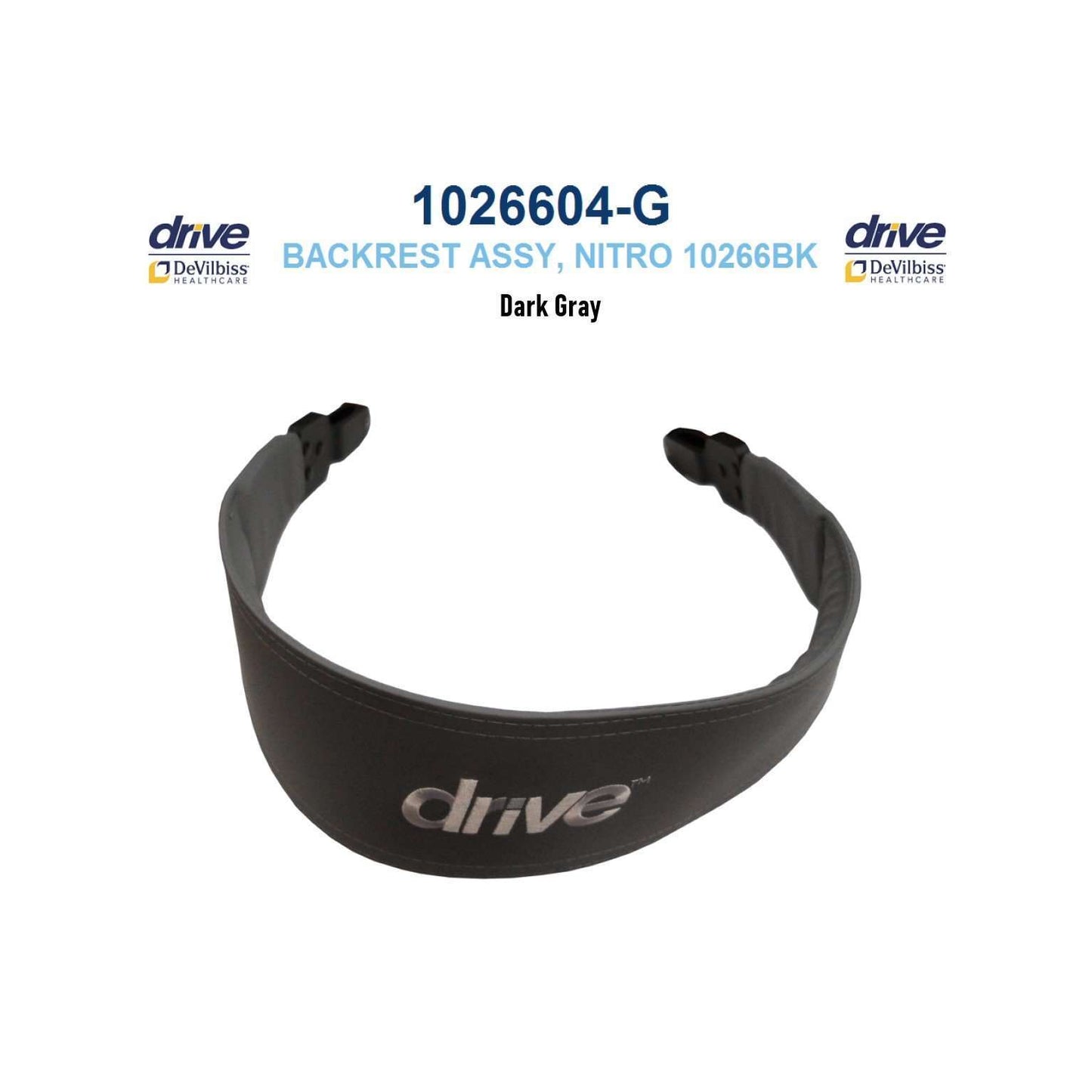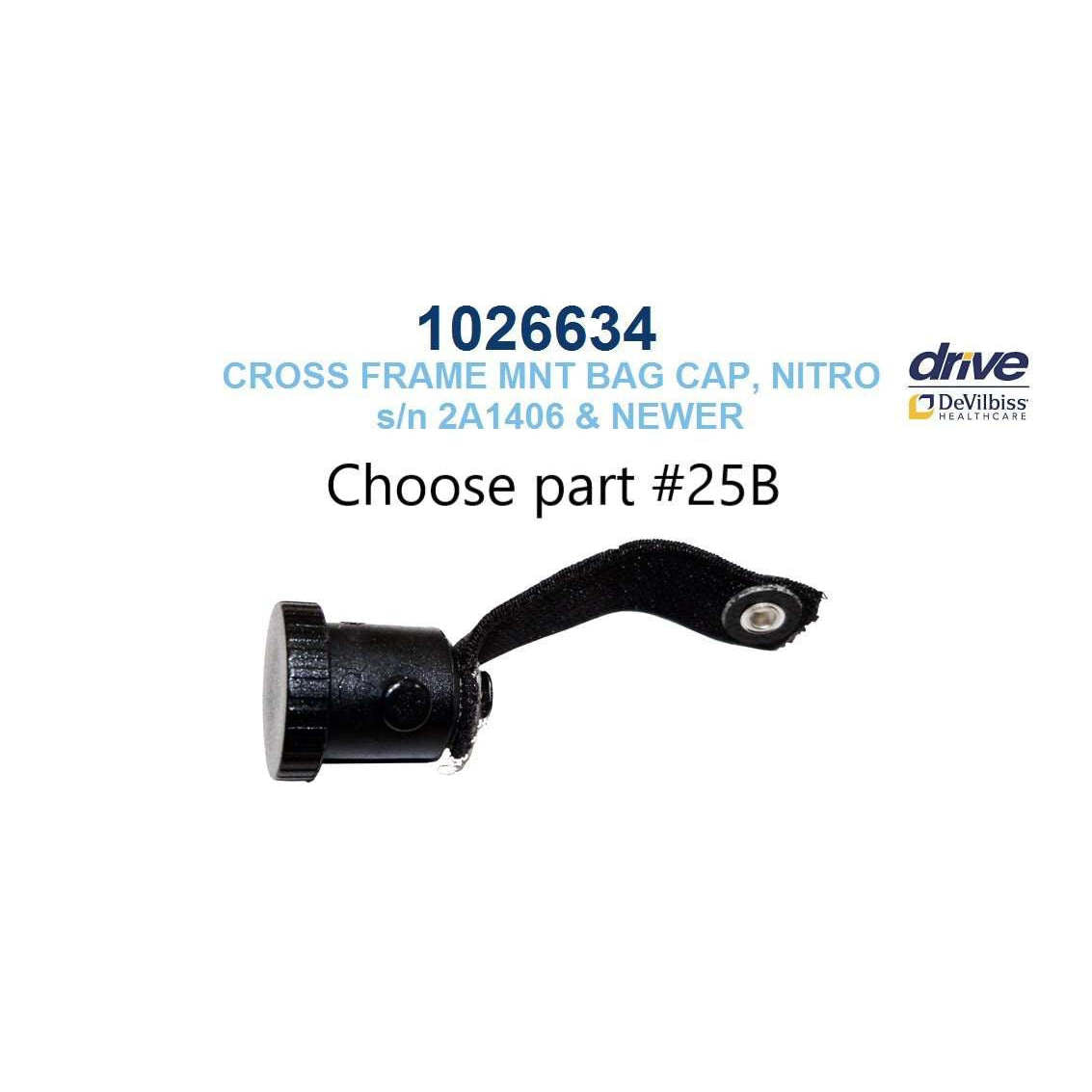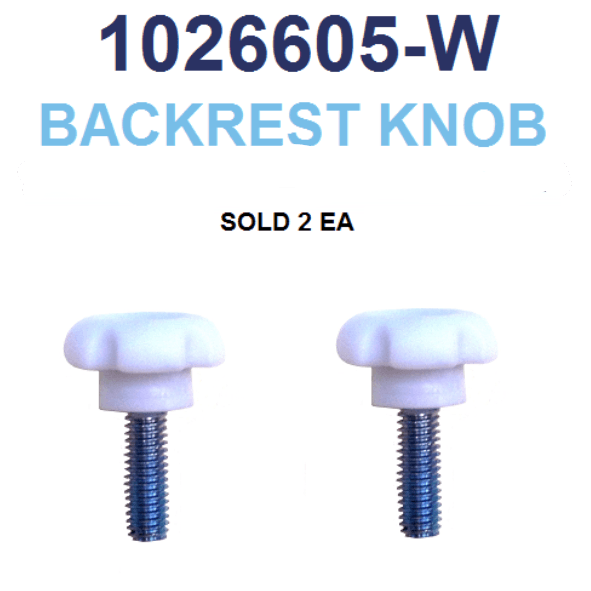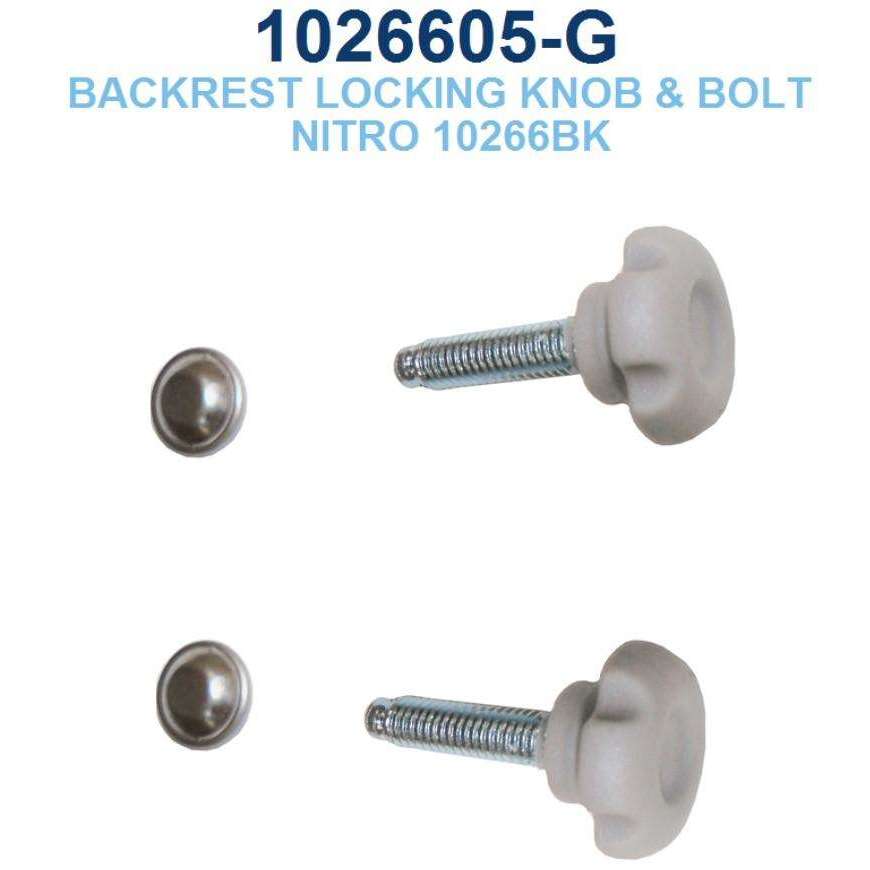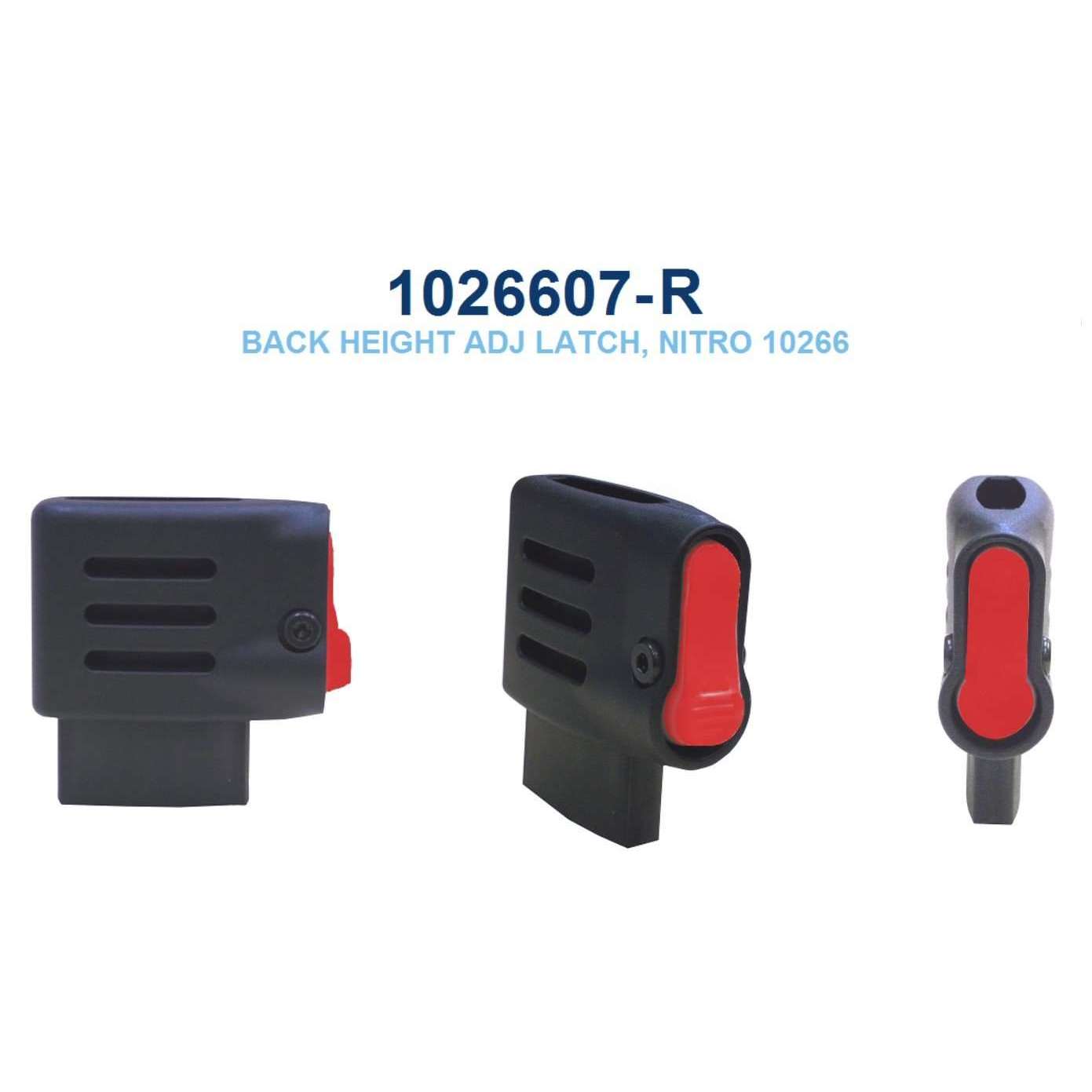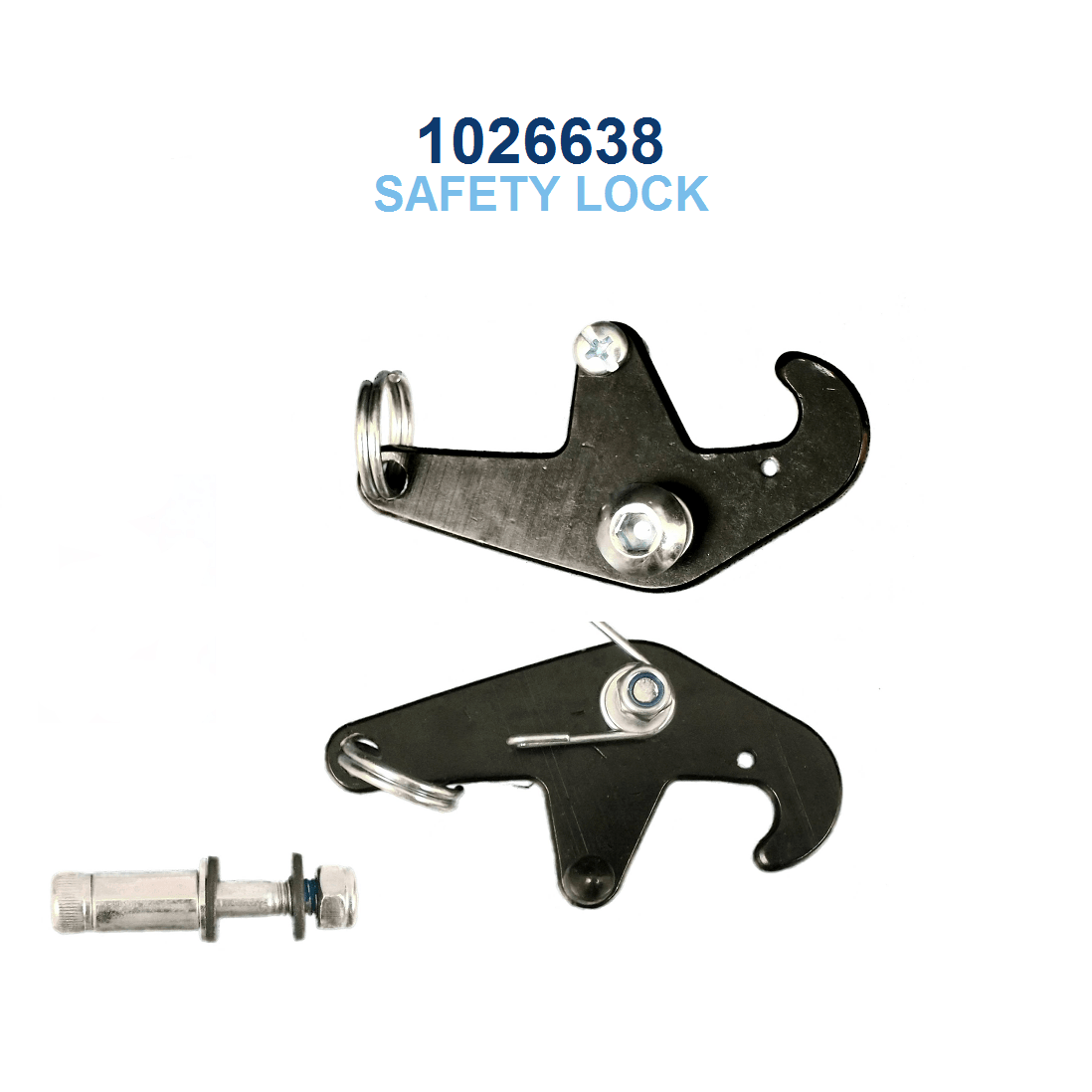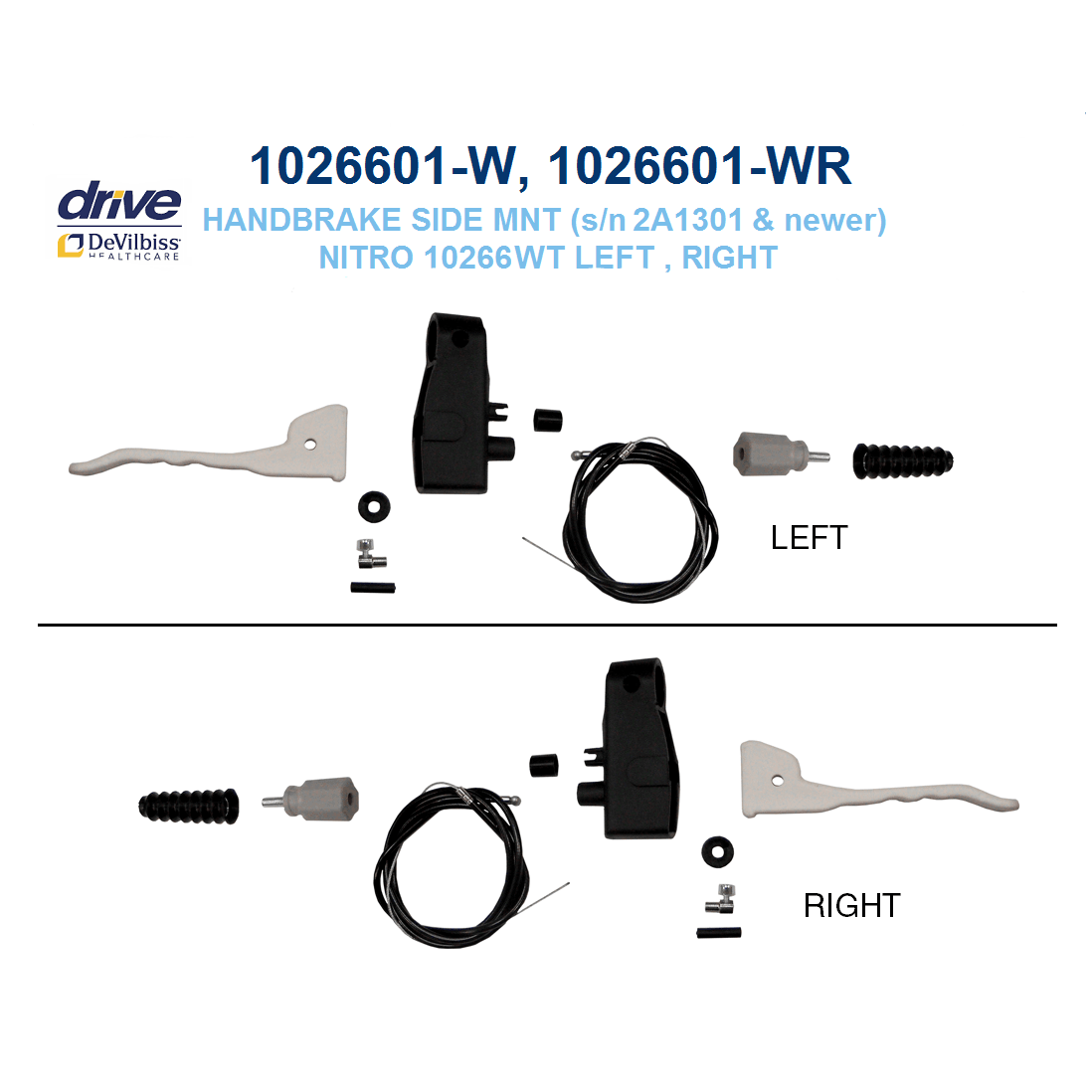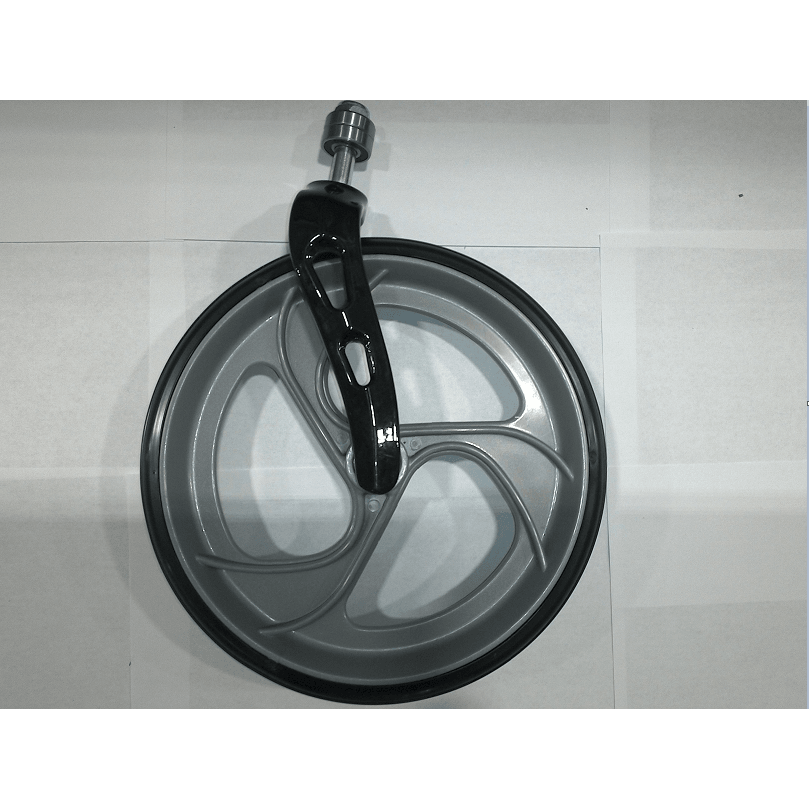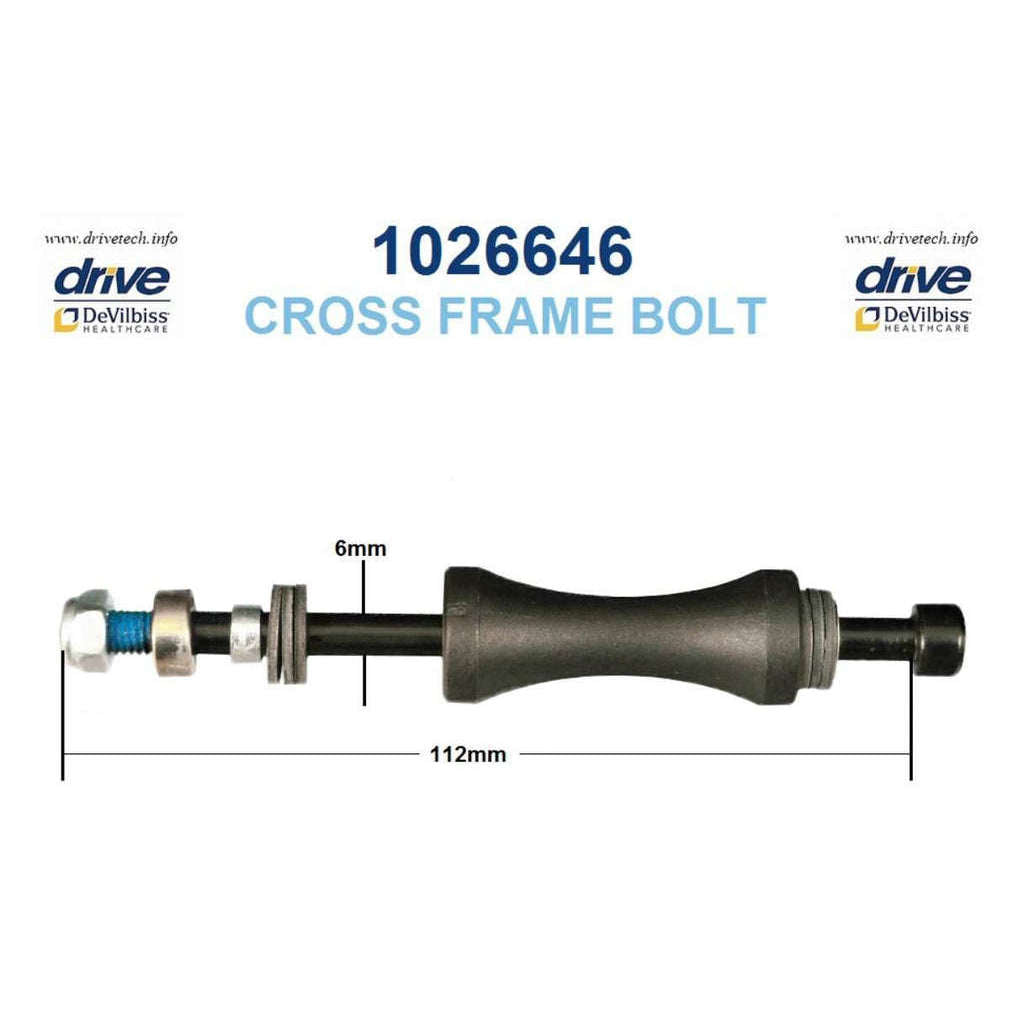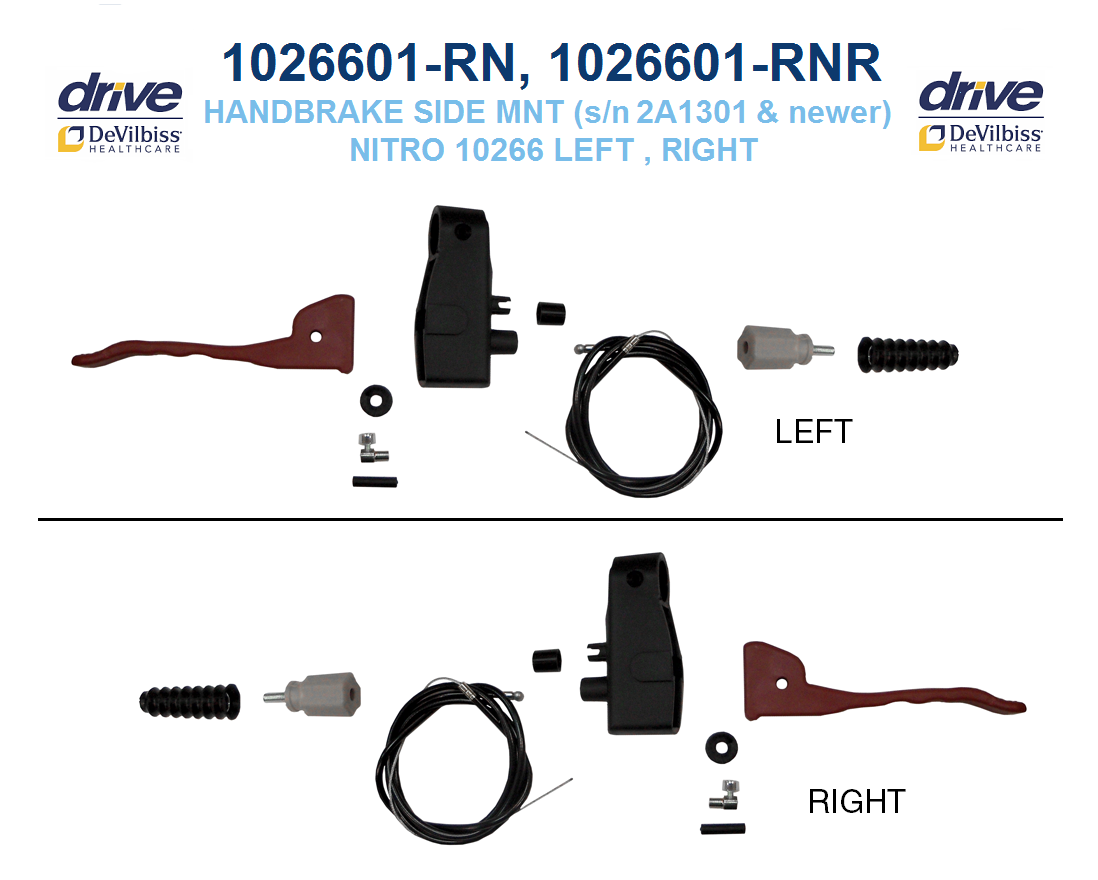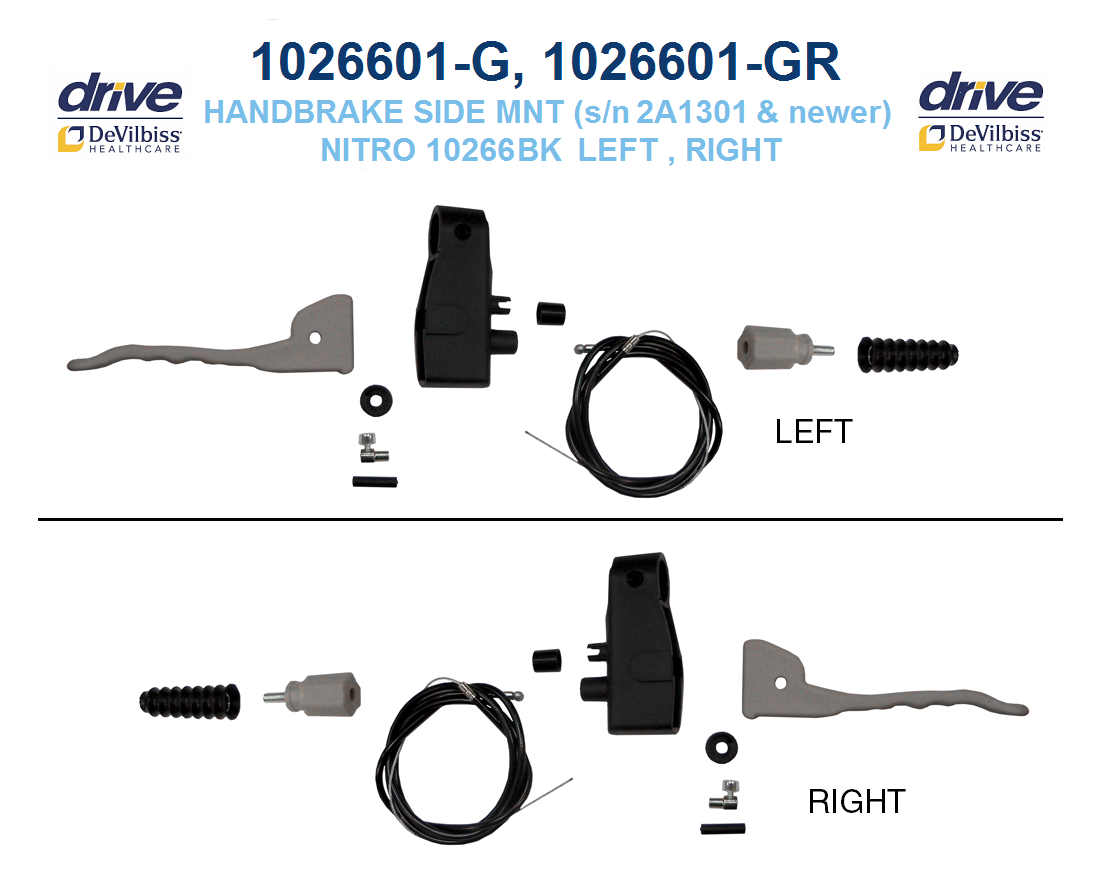 Great replacement part
Not the fault of the seller, but it was somewhat difficult to install, but then again, we are not used to this type of replacement part task. The replacement part was great quality and just what we were expecting. Super quick shipping. Would definitely recommend this seller.
So far, GREAT!
Takes some force to put on, but expected as it feels VERY secure when on!!
Folding Lock Mechanism
It's a quality product but I did not have a screwdriver that matched the screw head!!! It more time than it should have to get it tightened properly!!
Perfect replacement part
The handle replacements fit even better the originals. Great quality.